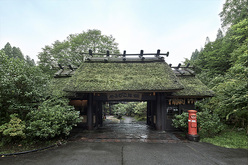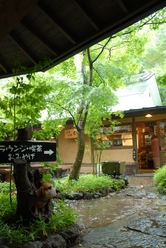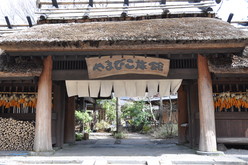 A pride in this palace is the large open "the immortal bath"! It becomes daily, so where can a customer of a stay also have try the large and small 2 outdoor hotspring baths during a stay?
And may "peach" of a sign dog be mistaken for the ^^ into which I receive a customer "Bear!?" around the main entrance? It's a big dog, but they're very quiet. "It's stroked and stroked." please do, ^^
More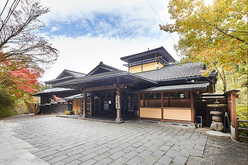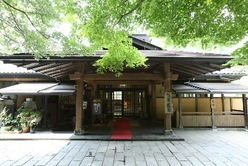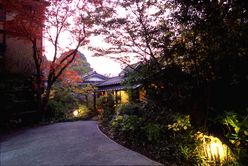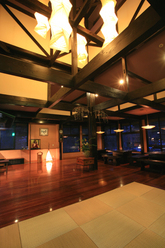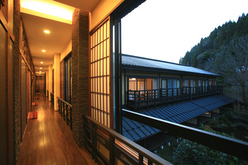 Facing the Japanese garden and the river, eight tatami mats rooms in the main building offer the ultimate experience of comfort.


Guest rooms in the annex building, Hanadomari, have semi-Roten buro(open-air bath) and small built-in kitchens. Hanadomari guests use the main building for dining and bathing.
More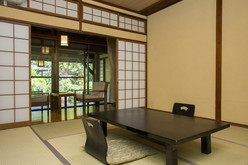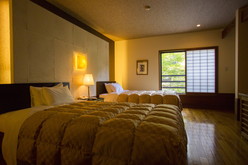 Twin bedding room and 12-tatami room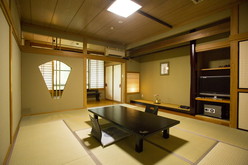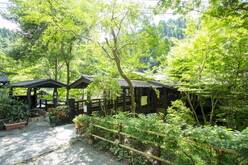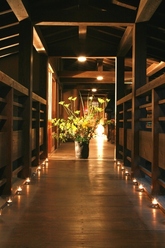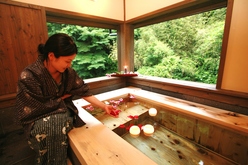 The guests in Hanadomari can also use the main building,(Yomerindo) for dining and hotsprings in big tub.
More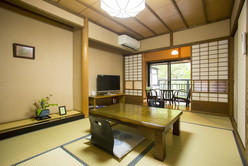 Japanise western style
Twin beding and 6-tatami room
Japanise western style
Twin beding and 8-tatami room