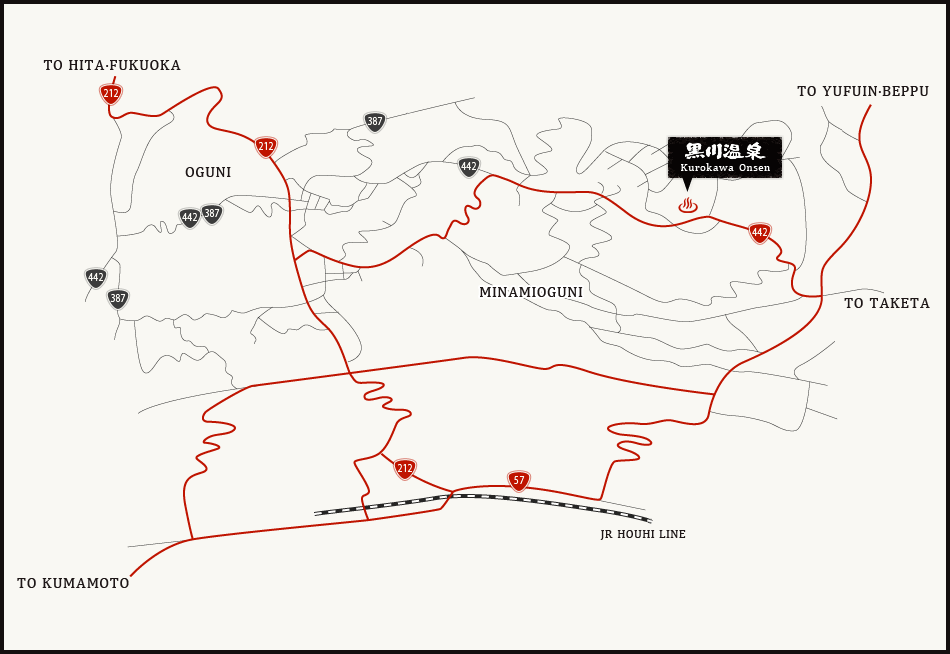 Printable PDF detailed map. Please download for your use below.
Access by car
Firstly, take the National Route 212 (Hita-Aso), National Route 57 (Kumamoto-Aso) and Yamanami Highway (Yufuin-Aso). National Routes 57 and 212 will take you to Minamioguni or Oguni, and the Yamanami Highway will take you to Senomoto.
From Kumamoto Station/Kumamoto Airport

From Hakata Station/Fukuoka Airport

From Beppu/Kitakyushu

From Kagoshima/Miyazaki
Access by public transport
When using public transport, you may need to make a connection.
Make sure to check the timetable for your journey.