English Audio Guide Service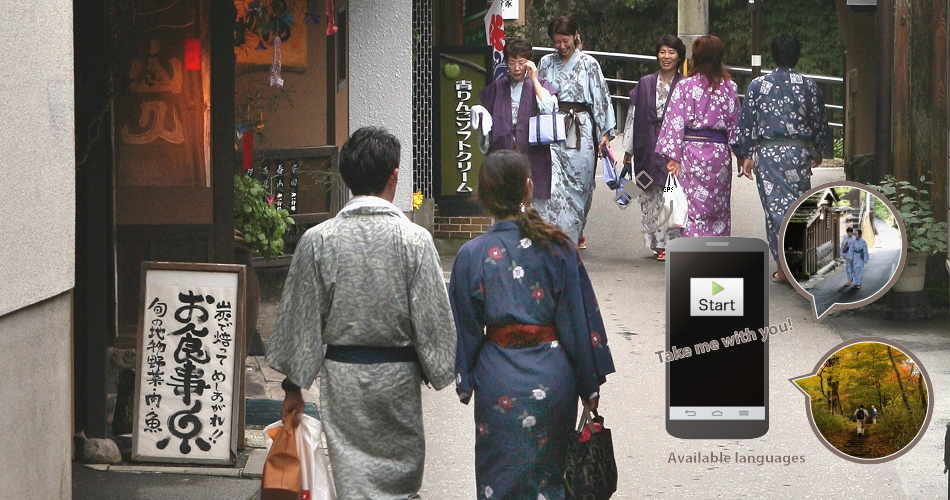 Why not rent a handy English Audio Guide from the Visitor Center in Kurokawa Onsen to help you make the most of your visit?

You will hear useful information about points of interest on the nearby Hiking Courses, as well as the various Ryokan and sights in Kurokawa itself.


RENTAL FEE: 500 per set (includes earphones)

TIME: Between 9:00 and 17:00, on a first-come-first-served basis.

PLACE: Kurokawa Onsen Visitor Center

NOTE : We require a credit card, passport (or another form of photo identification), and a "Rental Application" from to be filled out as directed. We will be keeping a copy of your credit card and photo identification. Travellers who do not have a credit card are required to place a 10,000yen security deposit, which will be refunded when you return the Audio Guide device.

HOW TO USE THE AUDIO GUIDE:

1. Pick up your Audio Guide Set AND English Onsen-Hopping Map from the Visitor Center.

2. A staff member will set up the ENGLISH menu for you.

3. As you near the information points along the way the Audio Guide will start automatically.

4. Please remember the battery will last only 3hours. However, there is no hurry to return the Audio Guide to the Visitor Center, anytime before 17:00 is fine.