YUAKARI 【Bamboo illumination】
KurokawaOnsen
YUAKARI bamboo illumination is being held now!!
This yuakari is held in every winter.
You can see special displays of bamboo lanterns in and around Kurokawa.
Date : 21st December to 5th April
Place : Kurokawa onsen Kawabata street
Time : nightfall to 22:00
These lanterns are hand carved in a variety of intricate designs by local people and create a gentle flickering light.
Please view the video clip for a glimpse of these unique bamboo lanterns.
https://youtu.be/PxtnlZTAKs4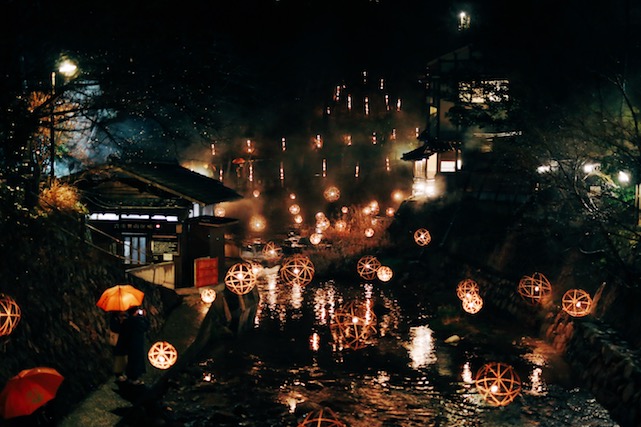 https://youtu.be/PxtnlZTAKs4
Unauthorized use of articles or images from this site is strictly prohibited.
All copyrights are held by the Kurokawaonsen Ryokan-kumiai.